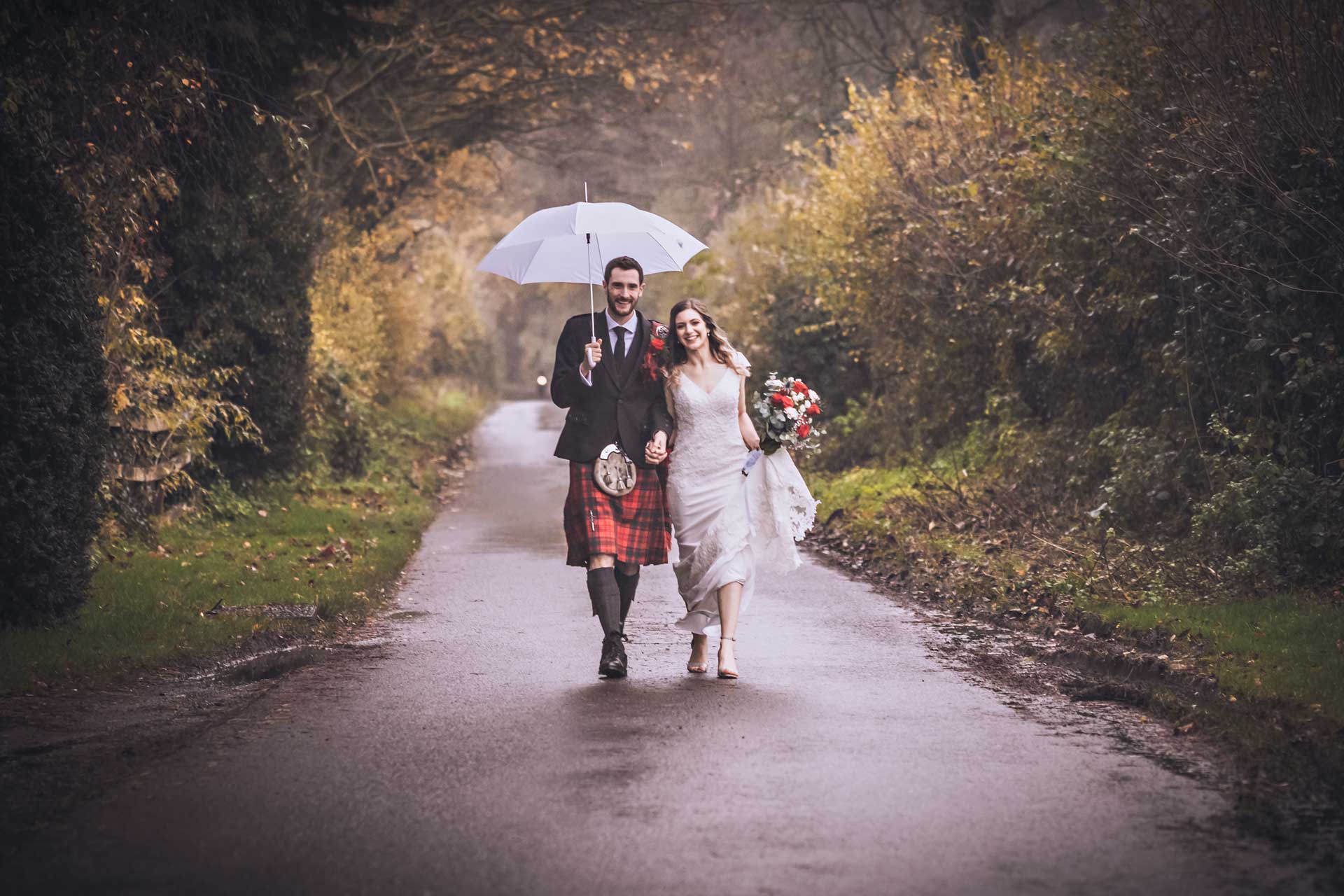 Remember remember the 23rd of November?  More Thanksgiving than Bonfire night but either the way weather was about the same.  Not that this did much to stop the warmth and good times for Callum and Laura's wedding at Tithe Barn in Hampshire.
In fact, the real rain only really came about during the time set aside for the couples images.  Whilst not the best timing I will say that when these things happen I enjoy kicking into high gear, using some of that grey matter and coming up with ways to work around it.  Always helped by a Bride who is keen to get out there.  Its only a bit of drizzle (well…at least it was when it started).  That's when knowing the venue so well really plays its part.  I've been recommended at Tithe Barn for nearly 15 years.  I've seen every weather in every season twice over.  I was ready for anything.
As you watch the slideshow below here are a few of my favourite highlights.  The gorgeous light I had when Laura was having dress done up with her Bridesmaid.  The tender moments when Laura came down the stairs to see her Dad for the first time in her dress.  The barn in all its glory with the criss cross of lights.  All the kilts and the mad but fun piper who had so many stories.  The guest whose tin of been during the reception sprung a leak leaving only one solution. The heartfelt speeches and of course the wild dancing!