Day Three is a here and if you're just joining in you may want to check out Day 1 and Day 2.  Not only for some fantastic (if I can say that about my own images) but also to at least get the point of what the Landscape Challenge is all about.
Selection three comes from the Gower near Swansea in Wales.  Its a unique landscape with some amazing sandbars and rugged coast line.  However, this installment might enrage some of the landscape purists.  I guess from one perspective its not too dissimilar from Day 2 where I used people to help contextualise the amazing size of Mont Blanc in the Alps.  But to be honest the people were really, really small and the landscape epic.  This goes a bit the other way.  That's not to say that Worm's Head in Rhossili Bay doesn't have epic qualities its more about how Worm's Head becomes just a background in the image as a whole.  But the mix of sport and landscape was too much for me and being a bit rebellious I've gone for it.  So with that, here's my submission for the Landscape Challenge Day 3.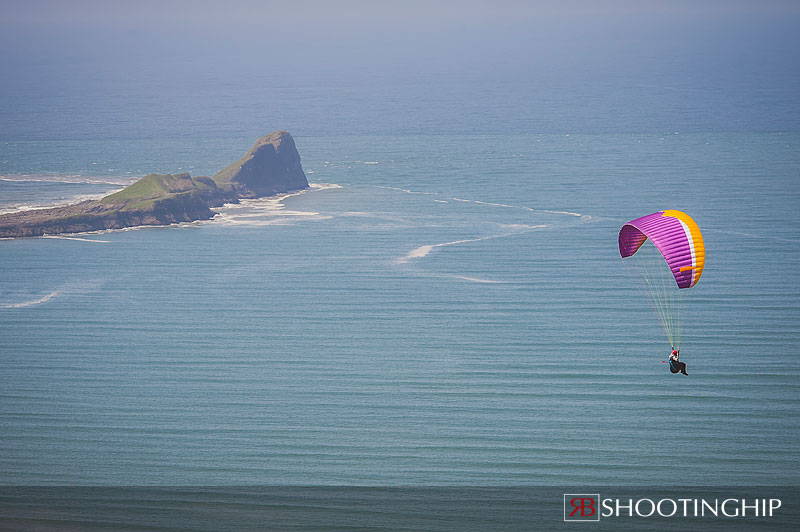 As with the last few entries I've also included a few other images from my time on the Gower.  I can't tell you just what a lovely place it is.  If you are looking for a short break consider it.  Plus you're not far from sensational ice cream on The Mumbles.