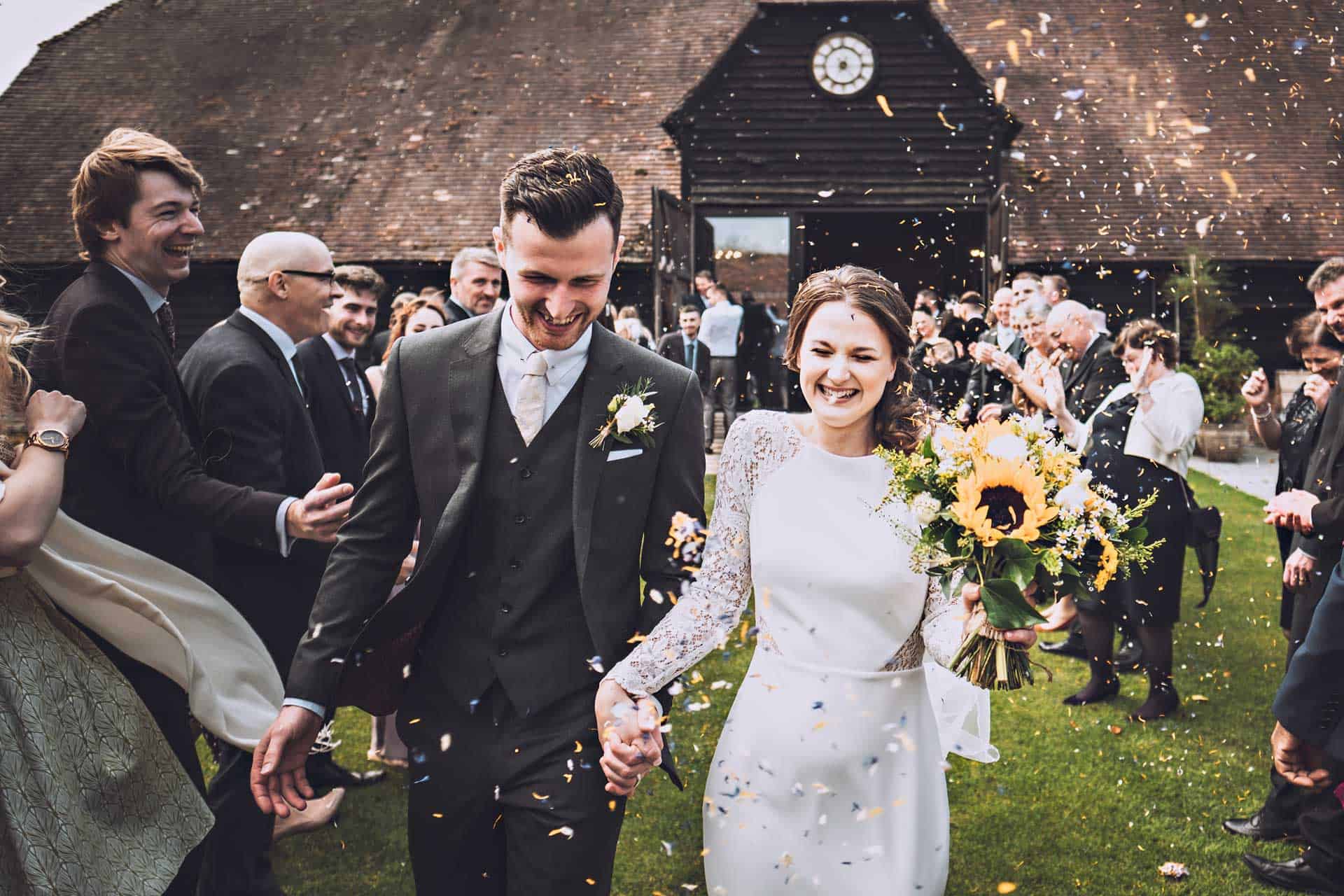 You reach an age when you reckon you get the measure of folks pretty quickly.  You can see into the soul of person and instantly connect.   This is EXACTLY what happened with Zoe and Mikey when I first met them in person 6 months before the wedding.  They had found me on Instagram (good shout) and booked me a few months before that.  I could see how a) geniune they were and b) how perfectly suited they are.  I had high hopes for their wedding day the following September.
The weather was iffy.  Would it rain?  Who knew.  What I did know was that the venue at Lains Barn had some exciting potential.  I had only seen if 'virtually' but with my experience I could see some amazing opportunities.  But before I go too excited about the venue I first needed to catch up with Zoe at her parents house.  From the moment the door opened I was welcomed with open arms.  All that was earnest and open and lovely about Zoe came clearly from her parents.   At this point.  I knew.  It was going to be a day I wouldn't forget.
At Lains Barn I was greeted by a blue sky and sunshine.  The threatening weather had moved on and venue was now in its element.  Meeting Mikey and his brother I was reminded that it wasn't only Zoe who had a special touch.  Mikey is also an open book of heart warming words.
For the entire of the day I was in my favourite place.  That being 'part of the family'.  Allowed to do what I needed to do without fear of anyone wondering what I was up to.  Trust.  So important in a wedding day.  I had it in abundance.  My heart was full during their vows, my smile fixed during speeches.  I got to know so many wonderful people.  The family, friends, venue and even the band.
By the time I left, I knew I had been part of something special.  Something I will never forget.  I hope you enjoy the following slideshow as much as I did in capturing it.