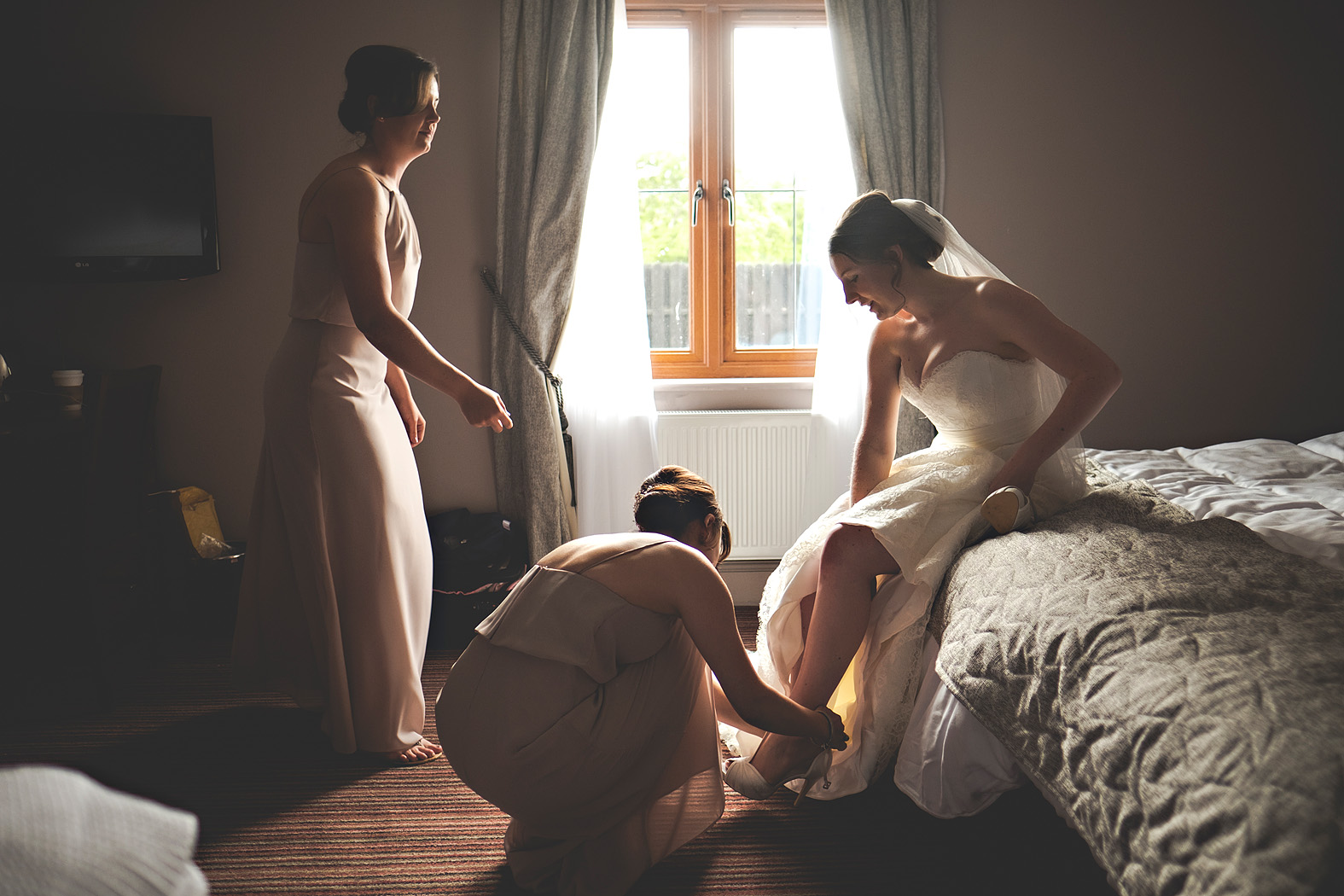 Ok, ok. I know what you're thinking. Rob…look back in your blog history and its not exactly that many posts ago that you posted a story about Sarah and James at Tithe Barn. Can I defend myself? It's been a long summer and fall. I've had loads of weddings in between, got married myself and went on honeymoon. We even hosted Christmas for the family at our house this year. So don't be thinking its been a quiet year. On the contrary. The story behind why you're seeing a bit on a wedding that wasn't that long ago featured. Well, in the New Year I started to contact couples from last year to ask about their favourite three images. Sarah, bless her, was the first to reply and as such the first to be featured. So, without further ado, let's get started.
Picture 1 – Here's an image of it all overcoming Sarah's sister and Bridesmaid. Trying to keep back not only the tears but at the same time trying to let the happiness shine through. Sarah had to step in to be her sister's rock. Bless.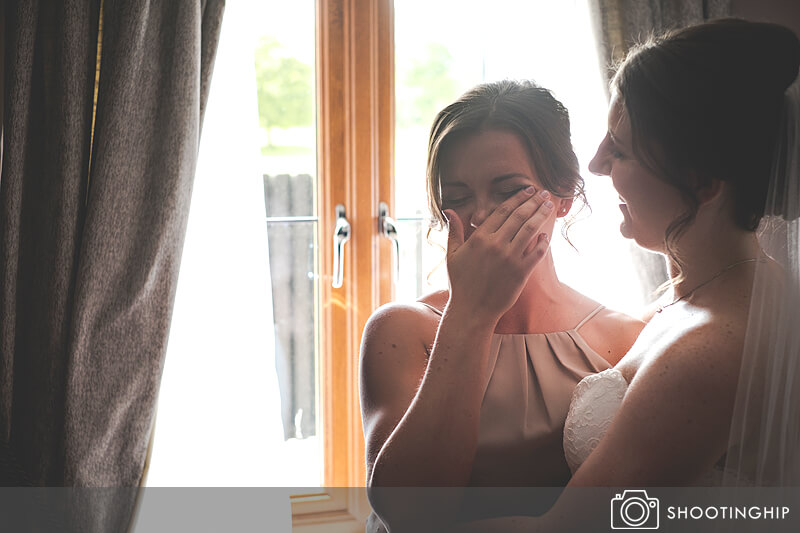 Sarah says "the ability to capture so much emotion in one photo is a true talent!". My only reply would be that when a moment like that happens its all kind of set up for you (in my most humble of voices).
Picture 2 – James was never short of a smile or a classic comic expression. So it stands to reason that in the moments before the 'crunch' it makes sense he should be himself. So that's exactly what I managed to capture. Sure, it was likely for my indulgence but hey, I'll take it.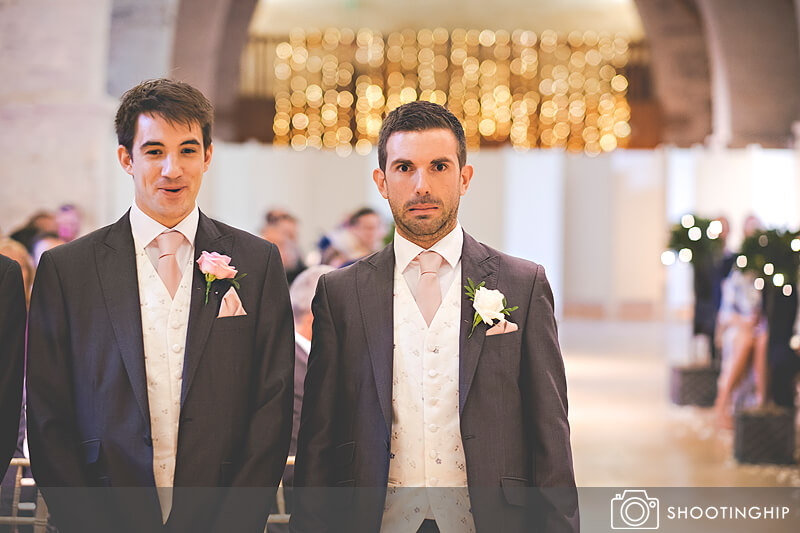 Sarah says "Obviously not seeing James before the wedding meant that I didn't get to see how he was when he was standing at the front. This photo allows me to get a sense for how he was feeling at this very moment!". A word of advice to the newly engaged. It takes two to make a couple. Get them covered!
Picture 3 – If you're paying attention you'll realise that I can't be in two places at once. OK. I'll let you off. Unless you've seen more images from this amazing Tithe Barn in Hampshire wedding then you won't know that I took up my station at the front. So for this image to exist you have to know that the uber talented Darren took this one.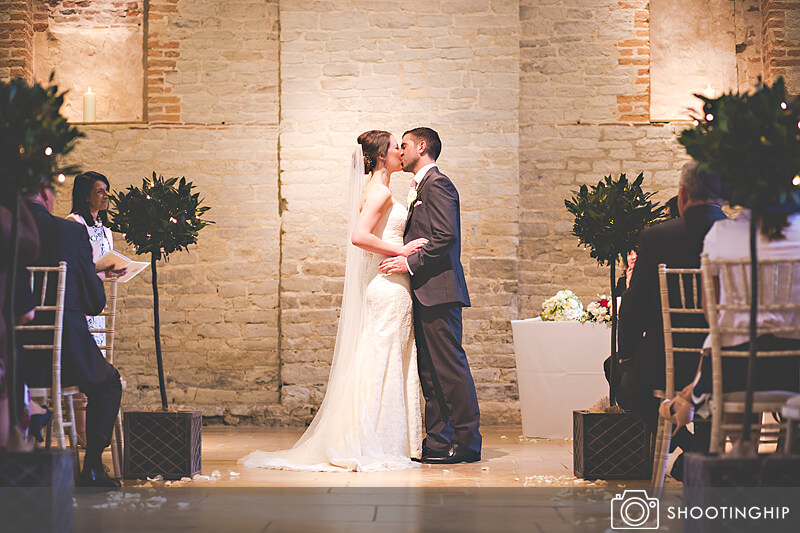 Sarah says "My favourite photo of all time. We weren't sure if you were going to be able to capture one from the back of the venue so to see this in the collection of photos was a lovely surprise. The expression on the registrar's face as well helps capture how happy that day was." That's the benefit of the second photographer guys. Excellent choice.
Of course in writing this post it gave me a chance to review the day that Sarah and James had. A chance to reflect on a few images that I really loved. So in that spirit, here are a few of mine.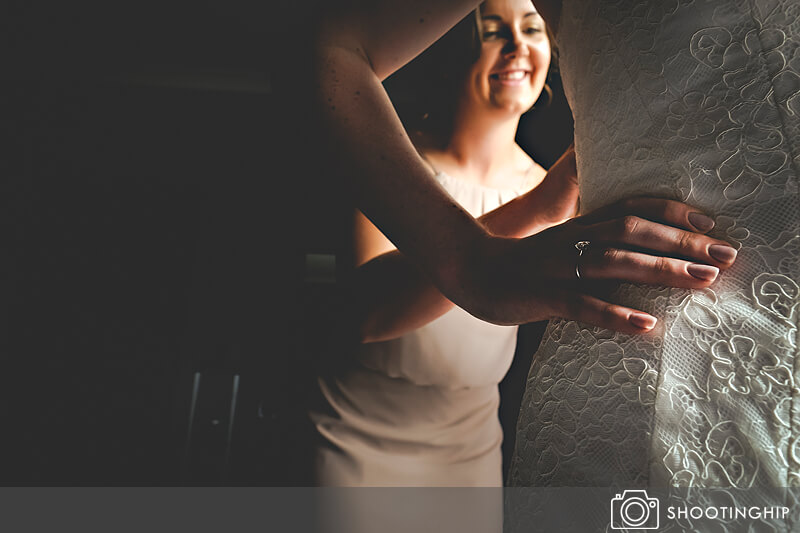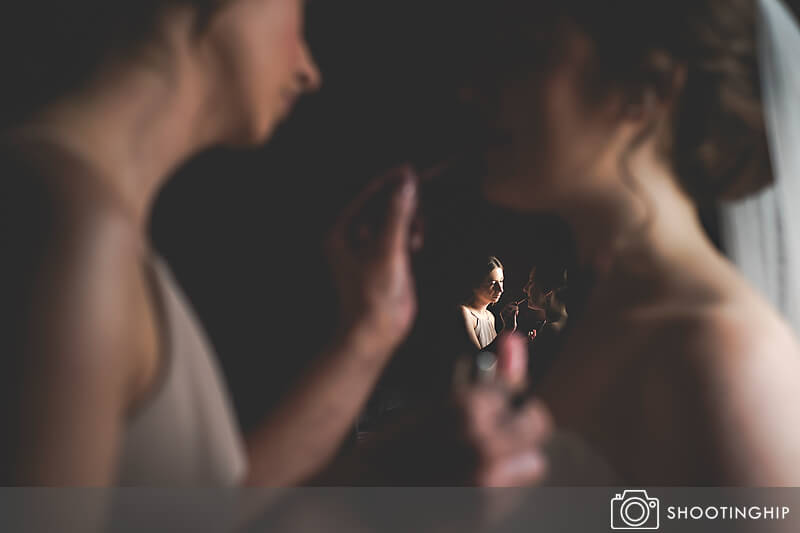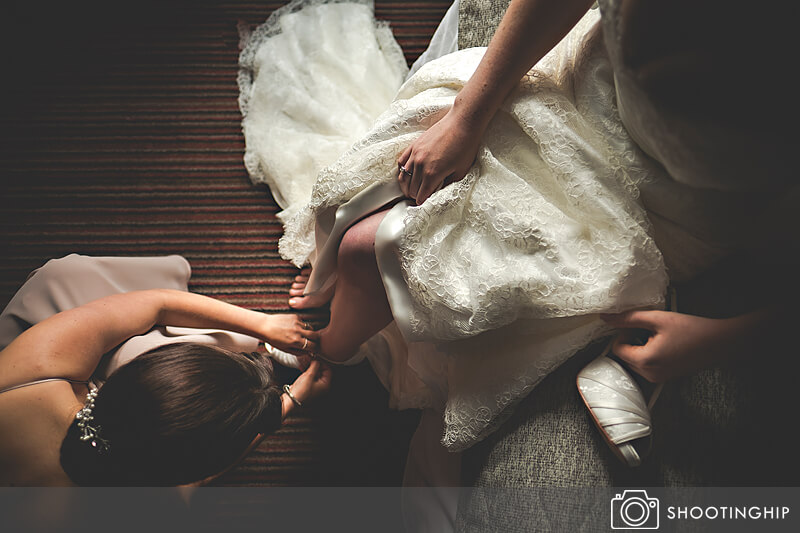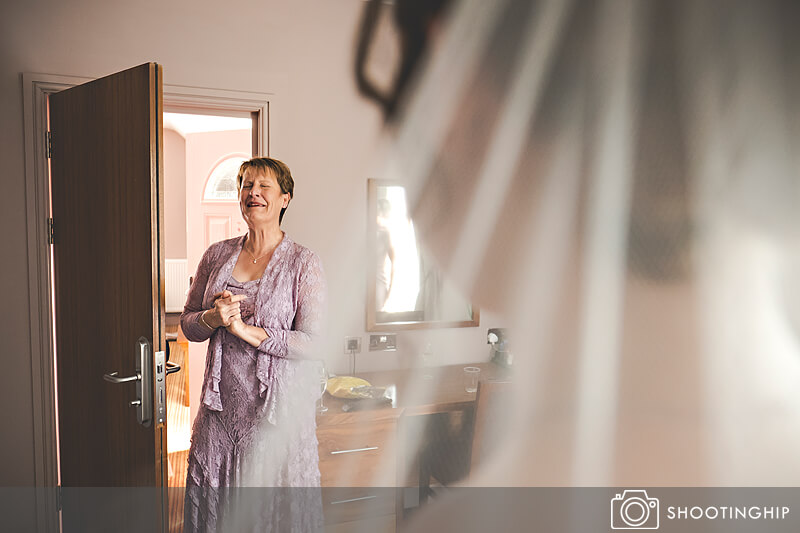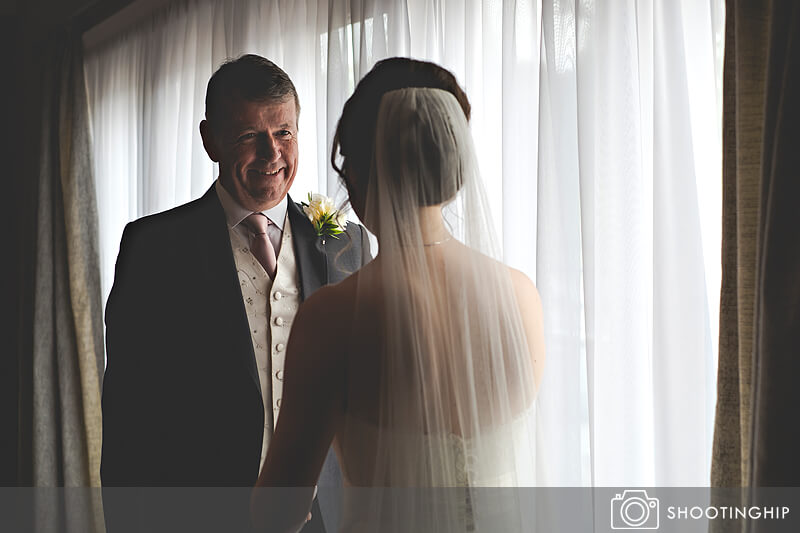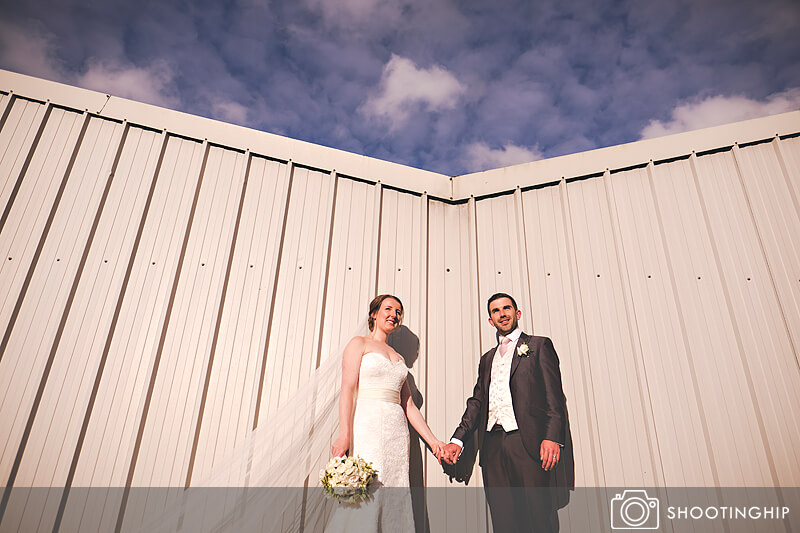 If you're looking for an experienced and recommended Tithe Barn wedding photographer, please get in touch.