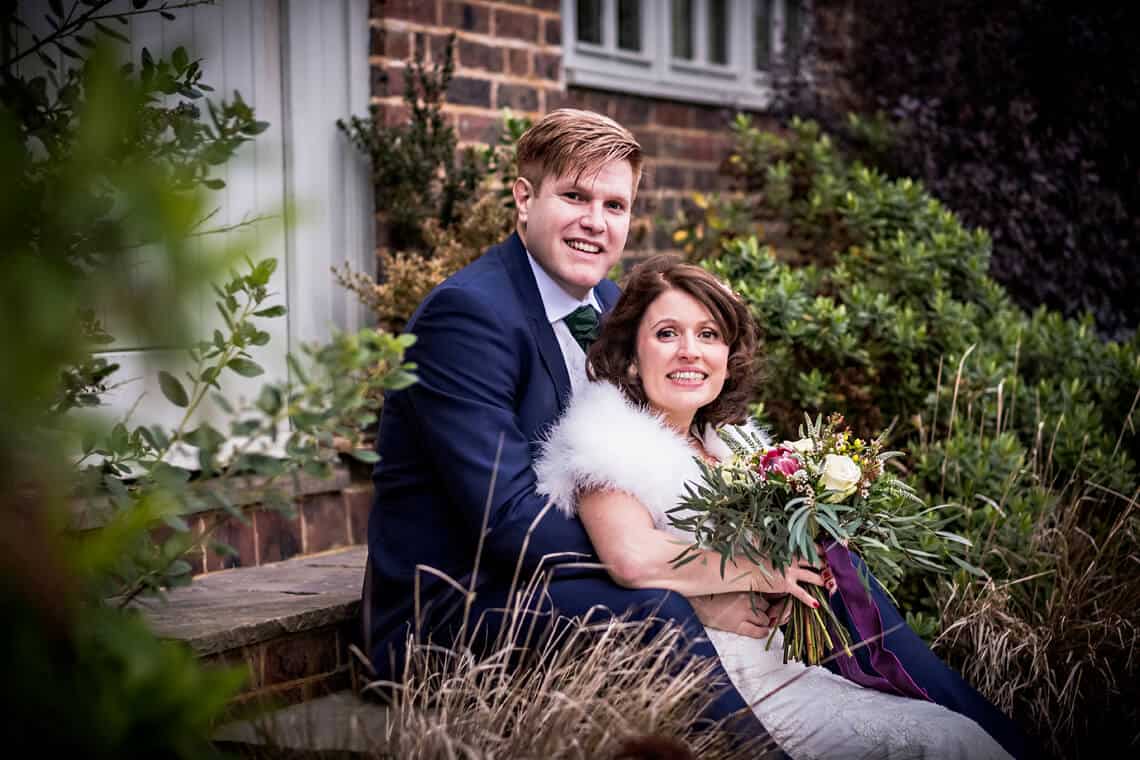 Christmas isn't just a day, it's a frame of mind.

Valentine Davies, "Miracle on 34th Street"
Isn't that the truth. Once the presents have been opened and the joy spent with family perhaps its time for something equally as precious. A grand old wedding with not just family but some of your favourite people in the world. Your friends.
This is precisely the vibe that Laura and Paul not only went for, but succeeded in. A Christmas celebration of love, friendship and family all in one day.
You might think that a winter wedding isn't for the faint of heart. What will the weather do? How cold will it be? I say hogwash. Quite the opposite. You go into the day expecting it to be cold and probably wet. So if the weather is better than expected you are winning. If not, it was entirely what you expected. Add to that the bonus of getting married at Gate Street Barn and you're in for a treat. Dark skies or cold weather means almost nothing at this incredible Surrey wedding venue. Between on site accommodation, a flexible barn space for both ceremony and wedding breakfast and the new Orangery linking you to the classic Pheasantry you need never worry about getting wet (or cold). The bonus is, if the weather is kind (and it was for these guys) you can venture outside and enjoy the fresh air.
Laura and the girls made the most of a slightly later start in using the Farmhouse to get ready in. With two MUAs and more than a few Bridesmaids it made total sense to set up camp where more space is an asset. This left Paul free to move about the main barn with no fear of happening upon anything that tradition dictates he shouldn't see. This was brilliant for me. I was able to take Laura's sensational dress and find somewhere new and exciting to photograph it.
The afternoon and early evening was a brilliant as the weather. Good times and great vibes abound. What everyone didn't know was what was going to happen when the evening celebrations begin.
If you've ever heard a beatboxer you'll know how incredible they can be. But when you have a beatboxer, a singer (who does some beatboxing) and a guitar something rather magical. I present to you Duke! Do yourself a favour. Have a look at their website. Watch a video. You'll be amazed.
What did this do? Well. No one knew about the band. And when Duke did their thing the place went nuts. Like stratospheric. It set a tone for the evening that pushed everything up to 11 on the Spinal Tap scale. I stayed until the last dance. I never knew what hit me. It was over in flash. All too soon.
It was a perfect way to end an incredible day, with a great crowd and a wonderful venue.