Archive for General Weddings
Ironically, for someone very open about things there are a few things that make me uncomfortable.  I'm not referring to my mankini but in fact praise from my clients.  OK, I do love it, I've just never been big on telling the world about it.  So every now and then I get a four pack of wine coolers and a funnel and get up the 'courage' to share some comments.
Let's start with Liz and Lee at Clandon Park: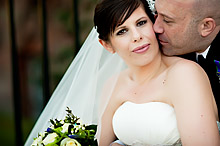 We just wanted to say a huge thank you for our wedding pictures. They are absolutely amazing & we are overwhelmed!! You have captured every emotion of the day. We love the DVD & have watched it about 10 times already, with me shedding a tear every time!!   Thank you for all your hard work in ensuring our pictures are so fantastic. We are so pleased with the end result!!
Aww…bless.  Really guys, making you and your wedding look good was like taking candy from a baby (come to think of it, bad analogy…when Holly gets something she wants she won't let go)
Now…let's move on to Belen and Damon at Rhinefield House:
Just to say a big big thank you, we had a look through the photos last night and this morning, they are fabulous and your music choices were also fantastic!!!
Again, thank you to both you and Darren, they were beyond our expectations, just wonderful!!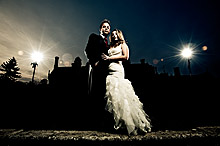 Gee…how nice, and its a Facebook message from Honeymoon.  Take a helicopter, a hot bride, a model groom and a fab venue, toss in some fun family and friends and …  let's be honest.  It was a doddle!
A quick Facebook message from Natalie and Marcus on Honeymoon:
Hi Rob!!! We will call you when we're back from honeymoon but just wanted to tell you we think you are THE best photographer we've ever had the good fortune to find!! Hope you've seen all the messages from friends
C'mon…you're being too kind.  Temple Church, the urban life of London and a room lit like an oscars ceremony.  I should be thanking you!
Time for a river dance from Lisa and Michael at The Wharf Teddington: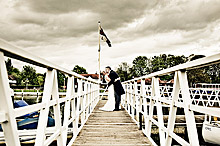 Thank you very much for the discs, we are over the moon with the photographs, thanks so much, it was a lovely surprise to get them so soon after our honeymoon.

Thanks again, we are very very happy and will be recommending you to any friends of ours looking for a photographer.
Looks like we didn't need a bigger boat.  Thanks guys.  Really, it was a breeze!
Then there's Peta and Philip at Manor Barn, Buriton:
Thank you so much for the amazing job you did at our wedding. The photos look more than incredible and we are receiving very good feedback from everyone that sees them. Dan, my usher, thought they looked like something out of Hello magazine (!).
Surely not the same Hello with direct flash and awful shadows.  I'll just chalk that one up to being new at this (Dan, not me).
I don't want to go over board on this…but then there's some nice comments from guests I get as well:
AMAZING photos! Just wanted to say that when I get my man to make an honest woman out of me, you are booked!!
I cannot wait to see more … the photos you have posted thus far are just stunning… amazingly beautiful!
It was a pleasure to meet you on Saturday, and to have someone of your energy (I'm an acupuncturist, forgive the speak!) around made the atmosphere even more enjoyable!
They are awesome! Once I find a groom you are booked for my pics!
What amazing pictures – would love to see the complete collection.

Woooooowowowowowowwo!!!! Best wedding photos ever!!!! Bride and groom look stunning and soooo happy!!! Had to find internet access in our hotel in Portugal – took ages but more than worth it!!!!
Well..the buzz is wearing off and I'm since I've only got Black Tower left I'll leave it at that.  I reckon, you got the point.